| | |
| --- | --- |
| Self Catering properties available for holidays on the Isle of Arran | AS Home |
There are about 90 Self Catering properties on the Isle of Arran available for holidays, Cottages, Lodges or Apartments for 3 days, 4 days, 1 week or 2 weeks, prices vary throughout the year. Most have to be booked through Agents Websites. The best way to view them all and check availability is from the links below:
Arran Attractions Click on Map
Below are a few Arran Self Catering Properties that have their own websites with price guides and may have special offers.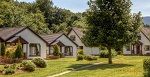 Auchrannie Self Catering Lodges
SC 4 Star, at Brodick at the Auchrannie Spa Resort, 2 and 3 bedrooms. Also with 1 bedroom Cedar Lodges. Tel: 01770 302 234.
Website . Map/KA27 8BZ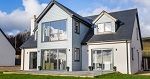 Stone's Throw
SC 4 Star, at Lamlash, sleeps 8/9 guests comfortably in 4 bedrooms with two reception rooms, a kitchen/diner with breakfast bar and large dining table. Tel: 01770 600 317.
Website . Map/KA27 8LH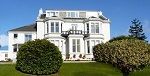 Kinneil Apartments
SC 3 Star, at Lamlash with 4 apartments with sea views in a house built in 1885 for Clyde shipping magnate Captain William Buchanan. Tel: 01770 600 307.
Website . Map/KA27 8JT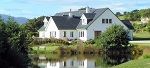 Lochside Self Catering
SC 4 Star, close to Blackwaterfoot for 6 - 10 people, & can be booked as a single house with either 3, 4 or 5 ensuite bedrooms. Tel: 01770 860 276.
Website . Map/KA27 8EY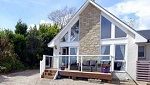 Viewbank Cottage
SC 3 Star, at Whiting Bay next to Viewbank Guest House, sleeps 4 in a quiet location next to Whiting Bay Golf Course. Tel: 01770 700 326.
Website . Map/KA27 8QT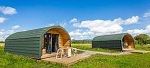 Kings Caves Glamping
SC 3 Star, by Machrie on the west side of Arran with 5 Premium Glamping Lodges. Tel: 07903 589 898.
Website . Map/KA27 8DX